Larry Basford
State Attorney, 14th Judicial Circuit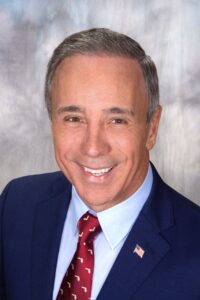 Welcome! I am honored to serve as your State Attorney and hope that this website answers any questions you may have about the office, our responsibilities, our programs, and our goals. As your State Attorney, I am the chief prosecutor in the 14th Circuit and represent the people of the State of Florida in all criminal proceedings. The 14th Judicial Circuit includes Bay, Calhoun, Gulf, Holmes, Jackson, and Washington counties. Our office also advises grand juries in each county.
Our mission is to uphold the public's trust in the pursuit of justice and the enforcement of the law. The Office of the State Attorney works to protect the public from those who endanger, threaten, and degrade the security of the community and to protect the personal rights of those we serve. We enforce the criminal laws of the State of Florida by prosecuting cases aggressively and efficiently in a manner that maximizes public safety and minimizes victimization. We strive to create an environment where victims are treated with dignity, compassion and respect.
The website has been developed to help you, a citizen, better understand the responsibilities of the Office of the State Attorney. We cannot do our job, however, without your cooperation. We ask our citizens to serve dutifully in our jury system, and testify honestly when needed as a witness or victim.
You may have questions concerning your rights as a victim. You may have questions about the court process. You may wonder what to do if you want to report a worthless check or if you have made the mistake of writing one. Maybe you visited our area and were arrested on a minor charge. You may be wondering how to take advantage of our Misdemeanor Diversion Program. You might have questions about expunging or sealing your record, or you may want to know how to request public records. This website is designed to help to answer these questions.
Our office believes in dealing with people honestly and in an atmosphere of mutual trust. We strive to reach a high quality of service as we continue to work toward our goal of a safer community!
Sincerely,
Larry Basford