A Springfield man set for trial this week on a drug trafficking charge instead entered a plea and was sentenced to 15 years in prison and fined $100,000, State Attorney Larry Basford announced.
Marcus Walter Harper, 37, pled no contest to Trafficking in Amphetamine (14 grams or more), Resisting an Officer Without Violence, and Possession of Paraphernalia the morning a jury was set to be selected for his case. Circuit Court Judge Timothy Register sentenced the defendant to 15 years in prison, with a 3-year minimum-mandatory under Florida's drug trafficking laws, and fined him $100,000.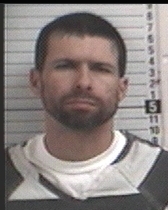 Prosecutor Jeff Moore was prepared to present evidence and witnesses that the defendant was in possession of about 24 grams of methamphetamine Dec. 28 when he fled from police.
JURY: Hunt deserves death penalty in Cove quadruple shooting
SAO NEWS: Welcome new prosecutors Morgan Morrell and Jackson White
The evidence would have shown that Panama City police attempted a traffic stop on a vehicle in which the defendant was a passenger. The vehicle fled and the defendant, a passenger, jumped out and fled on foot carrying a black bag.
Investigators Austin Brock and Raymond McNeil pursued the defendant on foot. Brock saw the defendant, who was captured trying to hide in a wooded area, throw the black bag as he ran. Investigators recovered the bag and found about 24 grams of methamphetamine inside.
Basford thanked Panama City police for their work on the case and the evidence they gathered that helped lead to a plea.
For more information, contact Mike Cazalas at mike.cazalas@sa14.fl.gov, or call 850-381-7454.