A former Gulf Correctional Institute Annex inmate charged with stabbing a correctional officer during a riot in 2017 was found guilty of aggravated battery and battery on a law enforcement Wednesday, State Attorney Larry Basford announced.
Basford said Jose Moreira, 30, was one of several prisoners charged in the attack that resulted in a corrections officer suffering several stab wounds with a shank-type weapon. One co-defendant entered a plea and a third is awaiting trial.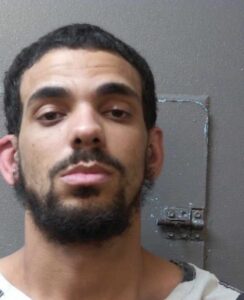 Circuit Court Judge Shonna Young Gay set sentencing for Nov. 2. Gulf County Chief Prosecutor Tracy Smith, who presented the case, has filed a motion seeking to have Moreira sentenced as a habitual offender, which could mean 30 years in prison if the motion is granted.
OTHER NEWS: After 15-minute verdict, man given 4 life sentences for multiple sexual battery on a child crimes
Statements from the victim given during the investigation conducted by the Office of Inspector General, Department of Corrections, stated the victim became involved in the disturbance at the facility and tried to create distance between himself and a group of inmates chasing him with weapons. Moreira was part of that group.
The victim was knocked to the ground and another correctional officer testified that he saw Moreira making a stabbing like motion at the victim with a weapon.
Other officers came to the victim's aid and deployed chemical agents on the inmates and the weapon used by Moreira was recovered and shown at trial.
For additional information contact Mike Cazalas at mike.cazalas@sa14.fl.gov or (850) 381-7454.