A Callaway man found guilty of Lewd and Lascivious Exhibition following his September trial was sentenced to 7 years in prison and designated as a sexual offender Thursday, State Attorney Larry Basford announced.
Anthony Charles Chancellor, 49, was found guilty Sept. 21 after about four hours of deliberation by the jury. Circuit Judge Ana Maria Garcia sentenced him Thursday, and as a designated sexual offender he will not be allowed any unsupervised contact with children upon his release from prison.
OTHER NEWS
20-year sentenced for man convicted of attacking Gulf Correctional Institution CO
Jury finds man guilty of trafficking in more than 200 grams of Methamphetamine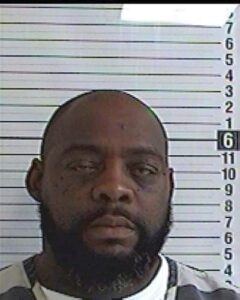 Prosecutor Barbara Beasley presented evidence at trial that in 2019 the defendant exposed himself to the teenaged victim and then ejaculated. The case was worked by the Bay County Sheriff's Office and Cpl. Jacob McGowin, who also testified.
For additional information contact Mike Cazalas at mike.cazalas@sa14.fl.gov or (850) 381-7454.