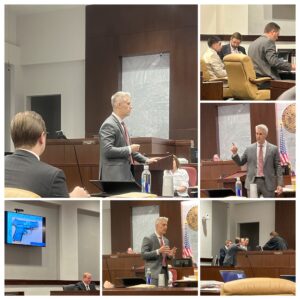 PANAMA CITY – Jonathan Lozada, found guilty earlier this month of killing Justin Reyes with two shots to the head, was sentenced to Life in prison without the possibility of parole Thursday, State Attorney Larry Basford announced.
Circuit Court Judge Brantley Clark sentenced the defendant under Florida's 10-20-Life Statute. A jury Sept. 9 found him guilty of Second Degree Murder for the Dec. 17, 2019 shooting death of 20-year-old Justin Reyes in his Panama City home.
During the two-day trial, Prosecutors Peter Overstreet and Josh James presented testimony from 18 witnesses and videos the defendant took of himself at the victim's Panama City home just prior to and just after the shooting.  One video showed the defendant and others, including the victim, talking and joking at 11:20 p.m. A second video 20 minutes later showed the defendant boasting about killing the victim with the body visible behind him.
"This was a thorough, well-done investigation by the Bay County Sheriff's Office and the other law enforcement agencies," lead Prosecutor Peter Overstreet said after the verdict. "This killing was the picture of evil based on the defendant recording himself after essentially executing the victim by shooting him in the head twice at close range."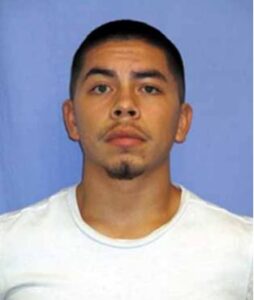 Testimony and evidence showed the defendant took some items and returned home, where he showed one roommate the video he made, and a second roommate saw part of it as well. They called police and the resulting investigation led to the Bay County Sheriff's Office identifying the defendant.
A search warrant for the defendant's phone led to the discovery of the videos.
For additional information contact Mike Cazalas at mike.cazalas@sa14.fl.gov, or call 850-381-7454.