MARIANNA – A Jackson County jury Thursday found a man guilty of shooting his nephew in the leg outside a family member's home in 2021, State Attorney Larry Basford announced.
Anthony Tyrone Simmons, 52, of Marianna, was found guilty of Aggravated Battery with a Firearm (Great Bodily Harm) after the jury deliberated for about 1 hour and 45 minutes following the two-day trial prosecuted by Lawrence Gill. Circuit Court Judge Ana Maria Garcia sentenced the defendant to 30 years in prison under Florida's 10-20-Life law.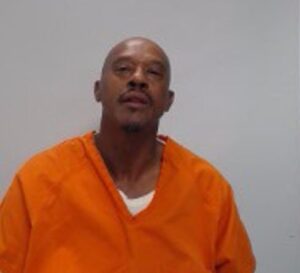 Gill called about a dozen witnesses and put on evidence that proved on Oct. 5, 2021, the victim was visiting his grandmother. The defendant, his uncle, lived next door and there had been family issues between the two.
RELATED NEWS: Fentanyl Trafficker sentenced to 30 years
RELATED NEWS: Marianna man guilty of attacking man with box cutter
The victim testified he was sitting in his car outside his grandmother's house checking social media on his phone with the door cracked open when he heard the defendant's voice. That got his attention.
"That's when he sees Anthony Simmons coming from his residence walking towards him with a long gun," Gill said. "He gets all the way up to the victim's vehicle, opens the cracked door, takes a step back, and in that blink of an eye fires a round striking the victim in his left leg right above his ankle."
The shot caused major damage to the victim's leg. The defendant then threw a beer can at the victim in his car before the victim managed to drive away and get help.
The can was from a special edition beer and another one like it was found during a search of the defendant's home. Jackson County Sheriff's Office investigators also recovered the spent shotgun shell at the scene and found another just like it inside the defendant's home.
Deputies also seized about 8 Blink cameras from the defendant's home. The Florida Department of Law Enforcement and sheriff's investigators were able to determine that footage/video was deleted from the cameras the same night as the shooting. But they also seized the defendant's wife's phone. On there they found a video showing the defendant wielding a shotgun outside near the side of his residence in that same timeframe.
Basford thanked the Jackson County Sheriff's Office and FDLE for their work on the case and retrieving key evidence like the video.
For more information, contact Mike Cazalas at mike.cazalas@sa14.fl.gov, or call 850-381-7454.