A man charged with pawning a piece of equipment stolen from a boat at a family member's business where he worked is serving a 15-year sentence after he was found guilty as charged.
David Wesley Underwood, 44, was charged with Dealing in Stolen Property, a second-degree felony punishable by up to 15 years in prison. Circuit Court Judge Timothy Register imposed the maximum sentence following the jury's verdict, which took less than 15 minutes.
RELATED NEWS: Man who sprayed crowd with bullets, killing 1, sentenced to Life plus 80 years
WANT TO JOIN OUR TEAM? Assistant State Attorney position now open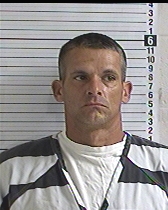 At the March 29 trial,  Prosecutors Jae Hee Kim and Josh James proved that Underwood had possession of a Garmin GPSmap,valued at about $2,300, and went with a co-defendant to sell it at a local pawn shop.
The prosecution showed that Bay County Sheriff's Office investigators located the invoice for the item at the pawn shop. Information on the invoice matched the device to the one missing from the business where Underwood had worked.
Also, a co-defendant testified that the defendant called her and asked for a ride to the pawn shop. She testified he lied to her about the item and asked to use her identification to pawn it.
Basford thanked the Bay County Sheriff's Office for its handling of the case and the evidence they gathered, as well as Kim and James for their presentation of the case that resulted in a quick verdict.
For additional information, contact Mike Cazalas at mike.cazalas@sa14.fl.gov, or call 850-381-7454.