Assistant State Attorney Nicole Reed has been recognized by the Gulf Coast Children's Advocacy Center as one of this year's dedicated professionals in child protection work.
Reed and Bay County Sheriff's Office Lt. Jeremy Mathis were surprised with the honor at the GCCAC's law enforcement and child protection staff appreciation luncheon.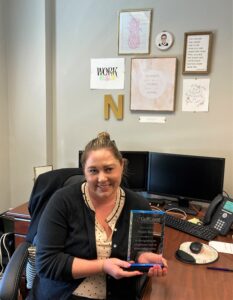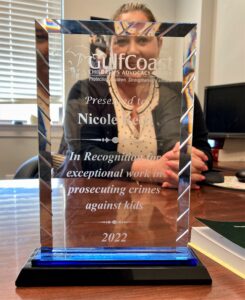 The State Attorney's Office works closely with  both law enforcement like the Bay County Sheriff's Office and GCCAC, which provides key services not just for the prosecution of child abuse cases, but also for the victims themselves.
April is #ChildAbusePreventionMonth and although many are involved in preventing abuse when possible and stopping it when it is discovered, State Attorney Larry Basford appreciates the work done by the GCCAC and its recognition of Reed.