A man found in possession of Methamphetamine while he was being booked into jail on his fourth felony charge in 18 months has been sentenced to 5 years in prison, State Attorney Larry Basford announced.
William Michael Creamer, 47, of Panama City Beach, was found guilty this week of Introduction of Contraband into a County Detention Facility (Drug or Controlled Substances). A Bay County jury took just 13 minutes to return the verdict after Prosecutor Jacob Cook presented the State's case.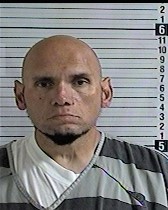 Circuit Court Judge Timothy Register handed down the sentence following the trial.
RELATED NEWS: 25 years in prison, $150,000 in fines for drug trafficker
RELATED NEWS: 35-year sentence for man who opened fire on deputies
The defendant has a long history of convictions and was recently released from the Department of Corrections in 2020.  Between December, 2020, and May 4, 2022, he was arrested four times. The most  recent was by Panama City Beach police who charged the defendant with felony theft.
According to testimony and evidence Cook and co-counsel Ali Elsagga presented at trial, when the defendant was being booked into the jail on the most recent charge a small plastic baggie containing drugs was found hidden in his underwear.
The substance, which weighed 1.6 grams, tested positive for Methamphetamine.
For more information, contact Mike Cazalas at mike.cazalas@sa14.fl.gov, or call 850-381-7454.