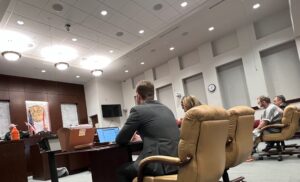 A man who pled guilty to Trafficking in Methamphetamine (more than 28 grams) the morning of his trial was sentenced to 10 years in prison Friday, State Attorney Larry Basford announced.
Under Florida's Minimum-Mandatory Drug Sentencing laws, Marlon Ray Cloud, 61, of Callaway, was facing at least a 7-year prison sentence. He was arrested by Bay County Sheriff's Office investigators Nov. 5, 2021.
Prosecutors Dustin Miller and Nicole Reed picked a jury Dec. 12 to hear the case Dec. 16 before Circuit Court Judge Dustin Stephenson. But the morning of the trial, the defendant entered an "open plea" of guilty to the charges. An "open plea" means the judge will decide the sentence with no agreement in place.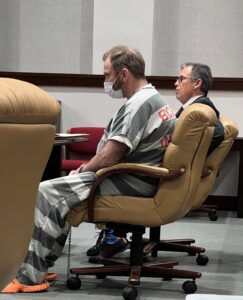 At sentencing, Miller said Cloud was arrested after Sheriff's Office investigators conducting an investigation knocked on the door of a hotel room he was in. When an occupant opened the door, a meth pipe was in plain sight.
One occupant had about 21 grams of methamphetamine in his pocket, which Miller explained came from the defendant. BCSO case agent Erin Williams asked the defendant if there was more methamphetamine in the room, and he pointed to a nightstand next to the bed where he was laying. Investigators found 34.3 grams of methamphetamine there.
Miller argued that the defendant's actions and record showed that his criminal behavior had escalated. He asked for a 10-year sentence.
The defendant told Judge Stephenson, "I'm sorry it took me so long to realize that drugs destroy lives," and that he was sorry he had "wasted" the court and SAO's time by waiting to the last minute to enter a plea.
"I'm pretty glad you came to that realization," Judge Stephenson told the defendant, "although it was after a jury was already selected."
Stephenson, citing both the need for the defendant to be punished and his cooperative behavior and remorse, then gave him a 10-year sentence.
For more information, contact Mike Cazalas at mike.cazalas@sa14.fl.gov, or call 850-381-7454.