A repeat felony offender who stabbed another man in the throat during family "bantering" in 2021 is awaiting transfer to state prison to serve a 15-year-prison term, State Attorney Larry Basford announced.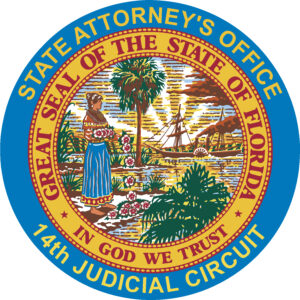 Derrick Barnard Washington, 46, of Panama City, was arrested by Panama City police on March 19, 2022, and charged with Attempted Second-Degree Murder for stabbing a 64-year-old man in the neck, nicking his carotid artery.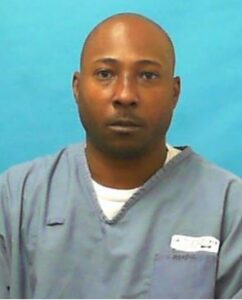 The defendant pled no contest to the charge and Circuit Court Judge Shonna Young Gay accepted his plea and 15-year sentence – the maximum for a second-degree felony. Prosecutor Barbara Beasley presented evidence that led to the defendant – who has served several prison sentences – being sentenced as a Habitual Felony Offender.
FENTANYL RELATED HOMICIDE: Woman who OD'd, smothering grandson, sent to prison
DOC OFFENDER DATABASE SEARCH: Check status of inmates across the state
Beasley was prepared to present witnesses and evidence gathered by the Panama City Police Department proving police were called to a Kraft Avenue residence March 19, 2022, in reference to a stabbing.
The evidence and sworn statements showed the victim and another man were sitting at a table when the defendant entered the room and began "bantering" with the victim. The defendant went into another room and returned with a knife, stabbing the victim once in the neck with it as he sat at the table. The defendant then fled in a car.
Based on witness statements police identified the defendant and located him outside a relative's home in Springfield, the knife used in the stabbing laying near him on the ground.
The victim was taken to the hospital for emergency treatment and identified his attacker.
Basford thanked the Panama City Police Department for its work on the case and Springfield Police for their assistance.
For more information, contact Mike Cazalas at mike.cazalas@sa14.fl.gov, or call 850-381-7454.