CHIPLEY – A Chipley man found guilty earlier this year of possessing and trafficking in methamphetamine has been sentenced to 20 years in prison, State Attorney Larry Basford announced.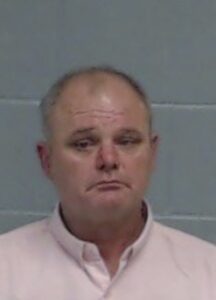 William Lowell Rogers, 51, of Chipley, was sentenced to 20 years in prison by Chief Circuit Court Judge Christopher Patterson, who also ordered a $100,000 fine.
Under Florida's drug trafficking laws, Rogers was facing a minimum-mandatory sentence of at least 7 years because of the amount of methamphetamine involved (37 grams).
RELATED NEWS: I-10 rest stop murder brings 2 Life sentences
RELATED NEWS: Former Marianna prosecutor rejoins SAO
Washington County Chief Prosecutor Megan Ford called four witnesses and presented evidence at the defendant's Feb. 14 trial proving that the Washington County Drug Task Force and Washington County Sheriff's Office served a search warrant on the defendant's home Sept. 12, 2021. The search warrant came after a series of controlled buys at the home by law enforcement.
Testimony and evidence showed that the defendant – the only person in the home – denied there were any drugs there. But the search turned up 37 grams of methamphetamine.
Basford thanked Washington County authorities for the task force's work and the strong case put together for prosecution.
For more information, contact Mike Cazalas at mike.cazalas@sa14.fl.gov, or call 850-381-7454.