A Fountain man found guilty Nov. 2 of two counts of Sexual Battery against a young girl was given consecutive life sentences Monday, State Attorney Larry Basford announced.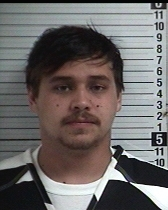 Circuit Court Judge Timothy Register, who presided over the trial, also designated Brandon Paul Janssen, 23, as a Sexual Predator.
The defendant was charged with two counts of Sexual Battery on a Victim 12 years of age or older but less than 18 years of age. The offenses occurred in 2020 and the arrest was made by the Bay County Sheriff's Office after an investigation into the allegations.
RELATED NEWS: Habitual offender who shot man 5 times sentenced to 85 years
RELATED NEWS: Career Criminal designation lands man 30-year sentence
Prosecutor Jeff Moore called six witnesses, including the victim, and presented jurors evidence proving that the defendant committed the acts in 2020. The victim reported the attacks to law enforcement and the defendant was arrested after being questioned by investigators.
Jurors took about one hour to return a guilty verdict after Moore's closing argument.
Basford thanked the BCSO for its rapid response and the Gulf Coast Children's Advocacy Center for its work with the victim.
For more information, contact Mike Cazalas at mike.cazalas@sa14.fl.gov, or call 850-381-7454.