A drug trafficker with felony convictions stretching back two decades was sentenced to 20 years in prison and fined $100,000 Thursday, State Attorney Larry Basford announced.
Willie Kacheno Cleveland, 42, was convicted Oct. 7 of Trafficking in Methamphetamine (more than 28 grams) and Possession of Cocaine. Prosecutor Jacob Cook successfully sought to have Circuit Court Judge Brantley Clark designate and sentence the defendant as a Habitual Felony Offender.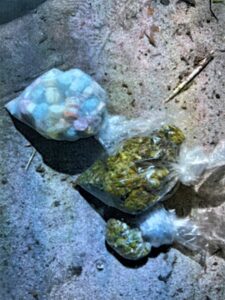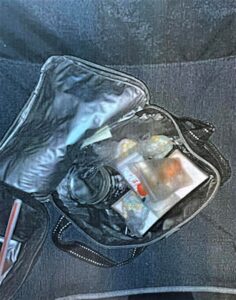 Judge Clark sentenced the defendant to 20 years in prison on the trafficking charge, with a minimum-mandatory 7 years and a $100,000 fine. The defendant was given 5 years on the second charge, to be served concurrently with the first sentence.
RELATED NEWS: Last of defendants in Beach murder sentenced to 35 years
While out on bond on these charges, the defendant was arrested on additional drug and firearm charges.
"It's a great feeling when everyone works together to get a major drug trafficker off the streets," Prosecutor Jacob Cook said. "The Panama City Police Department and Case Agent Austin Brock put together a good case that helped lead to a guilty verdict."
Cook and co-prosecutor Josh James presented witnesses and evidence showing that Panama City police served a search warrant on a 10th Street home on May 8, 2020, and as a result found over 150 grams of methamphetamine, as well as cocaine.
The evidence showed that the defendant attempted to flee when police arrived but was apprehended after a short foot pursuit. Police ultimately recovered 383 multi-colored pills containing methamphetamine packaged in plastic baggies. They also discovered numerous small baggies containing cocaine.
Basford thanked Panama City police for both their proactive efforts and testimony.
For more information, contact Mike Cazalas at mike.cazalas@sa14.fl.gov, or call 850-381-7454.