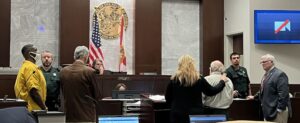 One of three men convicted of shooting and killing Edward Ross in a 2019 attempted robbery was sentenced to 35 years in prison Thursday, State Attorney Larry Basford announced.
Joshua Emmanuel Campbell, 23, of Panama City Beach, pled no contest in November, 2020, to Second-degree Murder with a Firearm and Home Invasion Robbery as part of a plea that required him to testify truthfully against his co-defendants. Circuit Court Judge Brantley Clark sentenced him to 35 years, with the first 25 years being minimum-mandatory. Clark also ordered that the defendant not be held at the same facility as the co-defendants against whom he testified.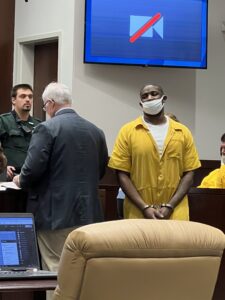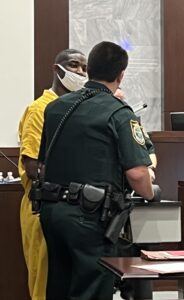 RELATED NEWS: Bivins guilty in 2019 murder of Ed Ross
RELATED NEWS: Ortiz receives Life sentences in Beach murder
The defendant was one of three shooters in the case who rushed into the victim's home intending to rob Ross. Instead, all three fired at and struck Ross while his father stood only feet away watching in shock. Kenneth Ross testified at several trials about seeing his son shot to death in front of him, and he spoke again at Campbell's sentencing.
"I was promised at the very start of the investigation that his murder would be solved and there would be justice for Ed," Mr. Ross said, directing his words to the defendant across the courtroom. "That promise was fulfilled and here you sit, convicted of his murder. The world is a little safer now that another bad actor is off the streets."
Testimony from Campbell and others during the co-defendant's trials showed the men planned to drive to the victim's house and rob him, but after they went inside it quickly turned deadly as the three co-defendants fired more than 12 shots combined at the victim.
The first defendant through the door, Andre Devon Bivins, was found guilty of Felony First Degree Murder and Attempted Robbery with a Firearm and is serving a Life-without-parole prison sentence. The third defendant in the house, Abel Ortiz, was found guilty of the same charges and is serving two Life sentences. Because he was 17 when the crime occurred, Ortiz' sentence will be reviewed in 25 years.
For additional information, contact Mike Cazalas at mike.cazalas@sa14.fl.gov, or call 850-381-7454.