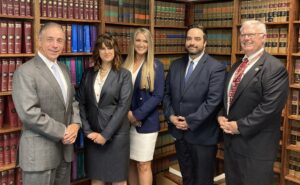 Three new prosecutors formally joined the SAO team Wednesday after being sworn in as members of the Florida Bar, State Attorney Larry Basford announced.
Alexa Brockell, JP Ferreira, and Madeline Roney were sworn into the Florida Bar Wednesday morning by County Court Judge Shane Vann. Following that, Basford swore in all three as prosecutors for the 14th Judicial Circuit.
"Alexa, JP and Madeline have been working as legal interns for us and have demonstrated their commitment to doing their best to keep our community safe," Basford said. "They bring with them a level of energy and enthusiasm that will serve our residents well."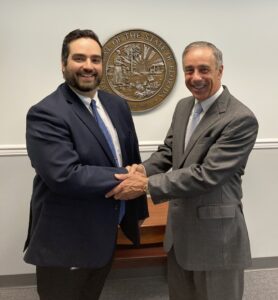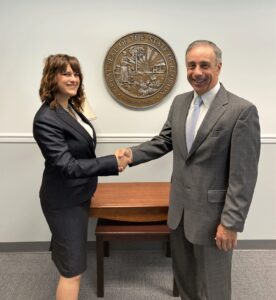 In the first proceedings of the morning, Judge Vann, a former assistant state attorney, congratulated the three on their accomplishments and decisions to work for the public good as prosecutors.
"Today is the culmination of a lot of hard work and a lot of sacrifices that you have made," Vann said. "Today is the end of that part of your life and the beginning of your legal career. I admire the choices you have made and I will also tell you that being an assistant state attorney will be the most exciting part of your career."
Brockell majored in Criminology/Criminal Justice at Florida State University before obtaining her law degree from the University of Florida Levin College of Law.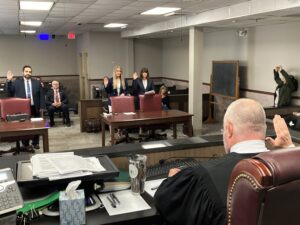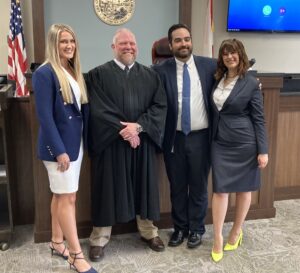 "I'm excited to be in a position where I can help people by doing what I think is right," Brockell said. "The teamwork and respect at the State Attorney's Office makes it a great environment to learn how I can best contribute to the community as a whole."
RELATED NEWS: 15-minute verdict in Meth Trafficking case
RELATED NEWS: Bonifay murder conviction brings 2 Life sentences
Ferreira received his Bachelor of Arts in Political Science from Rollins College and subsequently his law degree from the Florida State University College of Law.
 "Becoming an Assistant State Attorney isn't just about achieving a title; it's about using your skill to serve justice, improve your community, and aid the common good," Ferreira said. "For me, success is about the collective impact of the entire team at the State Attorney's Office. I look forward to learning from them and serving the people of Bay County."
Roney received her Bachelor of Science, Political Science, from Oklahoma State University and her law degree from the Florida State University College of Law.
"I have always had a strong desire to work in the State Attorney's Office and am especially passionate about prosecuting sex crimes," Roney said. "I have strong ties to the Panama City area and am committed to seeking justice for victims of crime in our circuit."
For more information, contact Mike Cazalas at mike.cazalas@sa14.fl.gov, or call 850-381-7454.