BONIFAY – A Walton County man found guilty of soliciting what he thought was a 15-year-old girl for sex via social media has been designated a Sexual Offender and now faces sentencing Sept. 7, State Attorney Larry Basford announced.
Samuel Carl Lepone, 33, was found guilty as charged by a Holmes County jury last week of Soliciting a Minor or a Person believed by the Defendant to be a Minor for Unlawful Sexual Conduct, and Transmission of Harmful Material to a Minor. Both charges are third degree felonies, meaning the defendant faces up to 10 years in prison and $10,000 in fines.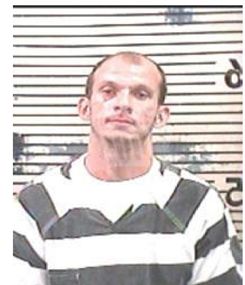 Prosecutors Benjamin A. Keown and Jennifer Lieb presented evidence at trial that Lepone believed he was communicating with a 15-year-old girl when he sent a sexually graphic video and solicited the person for sex. In fact, the defendant was talking to Holmes County Sheriff's Office Lt. Bill Pate, who was using a covert Facebook account.
RELATED: See if any registered Sexual Offenders live in your neighborhood
RELATED: 2 Life Sentences in child sex case
The case began in September, 2020, evidence and testimony showed, when the defendant sent an unsolicited nude photograph of himself to a young adult resident of Holmes County. The resident and her parents reported it to the Holmes County Sheriff's Office, which initiated a proactive investigation into the defendant's activities.
Lt. Pate, using a covert Facebook account, traded messages online with the defendant, who sent a pornographic video of himself engaged in sex. Later, he solicited sex from what he believed to be a teenaged girl.
Lt. Pate confirmed the defendant's identity and the arrest was made.
Basford would like to thank Investigator Pate and the Holmes County Sheriff's Office for the hard work, professionalism, and diligent investigation of this case. Basford also thanked the Holmes County citizens who quickly reported the defendant's unwanted sexual photos to law enforcement for investigation.
For additional information, please contact Mike Cazalas at mike.cazalas@sa14.fl.gov, or 850-381-7454.