A Bay County man found guilty of repeatedly sexually battering and molesting a child was sentenced to spend the rest of his life in prison, State Attorney Larry Basford announced.
Jacob Lee Hudson, 40, was found guilty Tuesday of 4 counts of Sexual Battery on a Child under the age of 12, 10 counts of Lewd or Lascivious Molestation, and 1 count of Lewd or Lascivious Conduct. Circuit Judge Shonna Young Gay gave the defendant Life in prison on each of the Sexual Battery charges, 25 years minimum-mandatory on each of the Lewd or Lascivious Molestation charges, and 5 years on the final offense.
The 4 Life sentences are to be served consecutively, while the remaining charges will be served concurrently with the first Life sentence. Hudson had previously been sentenced to 7 years in prison for a 2004 Lewd and Lascivious Conduct conviction.
Prosecutor Barbara Beasley presented witnesses and evidence proving that Bay County Sheriff's Office deputies were called on Aug. 1, 2019, after a woman found out the defendant had been buying the victim gifts.
Deputy Sean Simonson, who responded to the call, talked to the woman about her suspicions and then made contact with the defendant. Simonson testified the defendant stated, "I'm not admitting or denying anything."
RELATED NEWS: Man guilty of setting his house on fire after losing temper
RELATED NEWS: Fentanyl trafficker sentenced to 30 years
The child was interviewed and examined by members of the Gulf Coast Children's Advocacy Center Child Protection Team the same day and it was determined she had been sexually assaulted on multiple occasions. The defendant was arrested that night.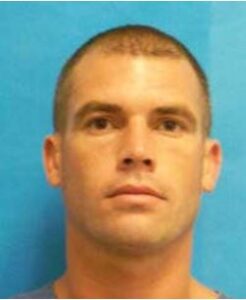 "This was really good work by Deputy Simonson because when he asked the defendant if he had anything to say, and got that response, he immediately put that in his report and documented it and was able to testify to it," Beasley said. "It helped give credibility to the allegations both early in the investigation and during trial."
Basford thanked the Bay County Sheriff's Office for its handling of the initial call and investigation, and the GCCAC for its role and handling of the victim's interview.
For more information, contact Mike Cazalas at mike.cazalas@sa14.fl.gov, or call 850-381-7454.